Under a blue moon tour with wale
About
Trayce Chapman is a trailblazing genre-bending hip-hop artist of African-American descent based in Denver, Colorado. Sonically he fuses hip-hop lyricism with melodic rap & R&B vocals, to craft his melodic rap bangers and true to hip-hop vibes. He's a wordsmith meticulously taking his fans on a journey with all of his tracks. He has released 6 projects to date and is currently preparing for the release of his Contraband 3 album, which is a follow up to his now 3 part Contraband album series. He began to gain popularity following the release of his single "The Flux", which cemented his spot in the conversation for "Best up-and-coming musician in Denver" according to 303Magazine. Millions of streams and counting, Trayce Chapman has been actively pushing himself creatively and is becoming known for his catchy lyricism, and his ability to seamlessly flow over hip-hop, R&B and alternative production.
Stats at a glance
- Spotify  - 3,800,000+ Streams (EXOTIC BIRDS Album 3.2 Million Streams)
- Apple Music - 251,500+ Streams
- Soundcloud - 283,000+ Streams
- BET AMPLIFIND - TOP 5 National Finalist 2021 (BET, TIDAL, ROCNATION)
- Sports Center - Song Placement (4.7 million views)
- BET Black College Tour Performance
- Facebook exclusively licenses 3 Songs of Trayce's for their Platform.
- Artist of the month on 102.3 FM radio (July 2021)
- Hip Hop Artist of the Year award recipient (303 Magazine)
- Album of the Year award recipient (303 Magazine)
- Native Roots Cannabis CO. - Influencer Campaign
- Global Fan Engagement
- Fans have created 1000's of videos using Trayce's Music.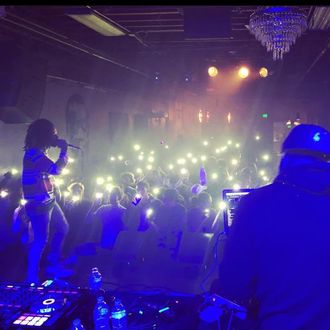 Support Sets
DaBaby
YG
Play Boi Carti
A-Boogie Wit Da Hoodie
ASAP FERG
YBN Nahmir
Jack Harlow
WALE
Ugly God
Curren$y
J.I.D
Talib Kweli
Larry June
Casey Veggies
G Perico
Cousin Stizz
Jurassic 5
GUAPDAD 4000
Shows
Previous events
420 WEEKEND Trayce Chapman performing "Contraband 3" Live for the first time! With special guest TheyCallHimAP & Forty $even. Sounds By Dj Simone Says & Dj Blasian Tickets $15 online / $20 at door
420 WEEKEND Trayce Chapman performing "Contraband 3" Live for the first time! With special guest TheyCallHimAP & Forty $even. Sounds By Dj Simone Says & Dj Blasian Tickets $15 online / $20 at door TheyCallHimAP Ticket Link
420 WEEKEND Trayce Chapman performing "Contraband 3" Live for the first time! With special guest TheyCallHimAP & Forty $even. Sounds By Dj Simone Says & Dj Blasian Tickets $15 online / $20 at door Forty $even Ticket Link